done_all
Plan your tasks with an clean and easy to use interface based on Google's Material Design.
timer
Track your time automatically. Create time sheets and work summaries in a breeze.
update
Easily integrated with Jira and Github. Order your tasks in a clean local ToDo list, automatically create worklogs and get notified right away, when something changes.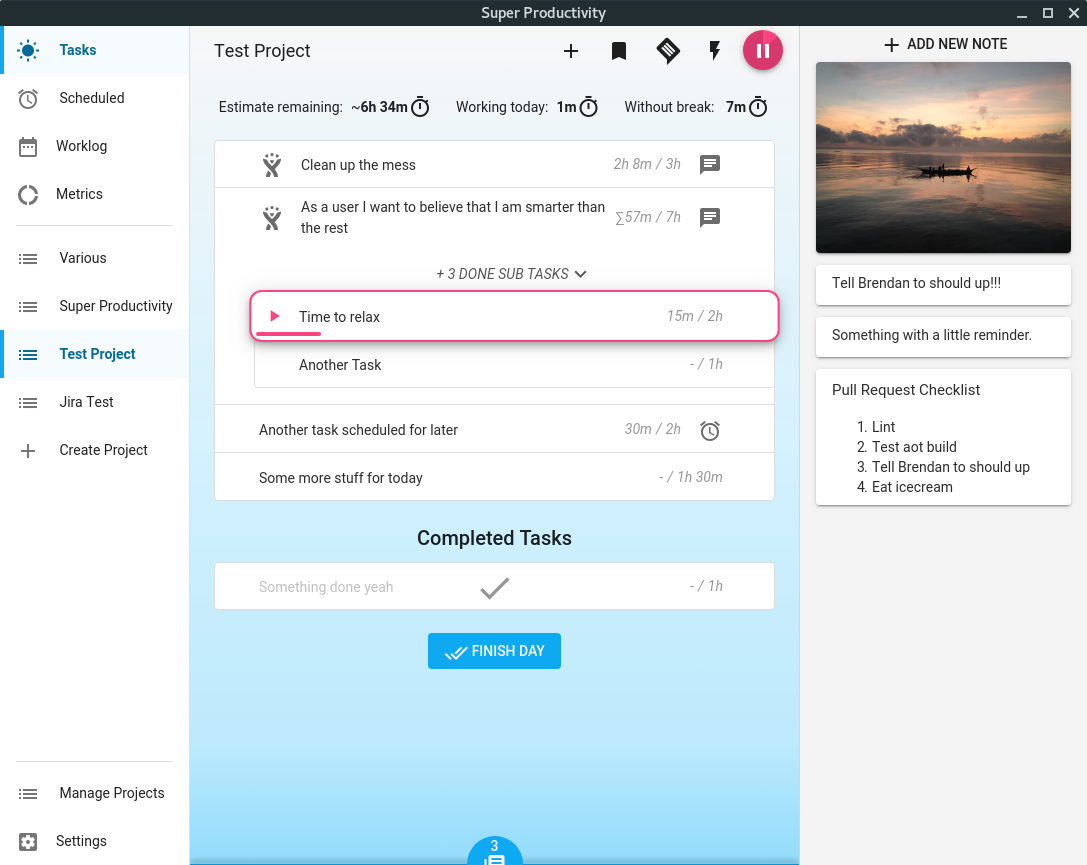 Plan your day. Add, estimate and organize your tasks.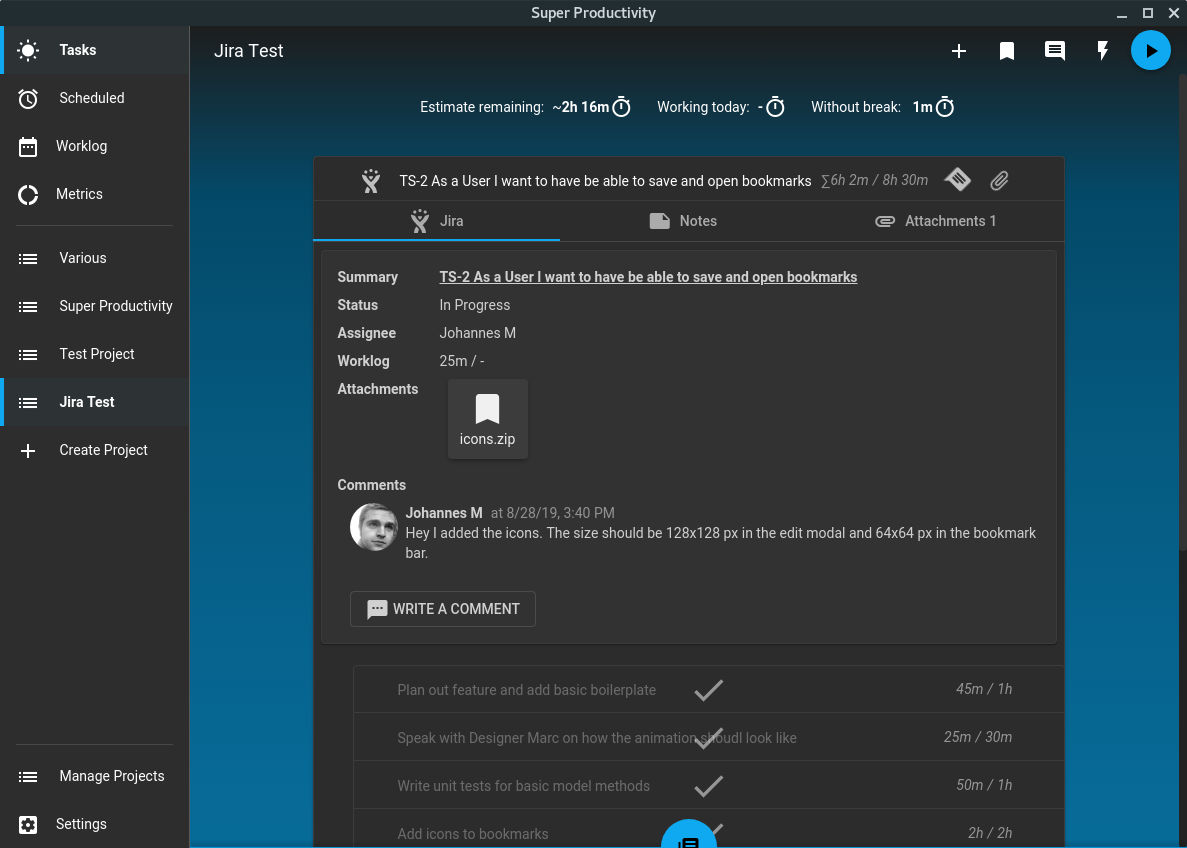 Import tickets from Jira and Github.
Schedule tasks for later to only show you what is important at the time.
Remind yourself about healthy habbits. Regular breaks are a good thing.
Not at your computer. No problem! Decide what to do once your back.
Review your day and export to your companies time tracking system.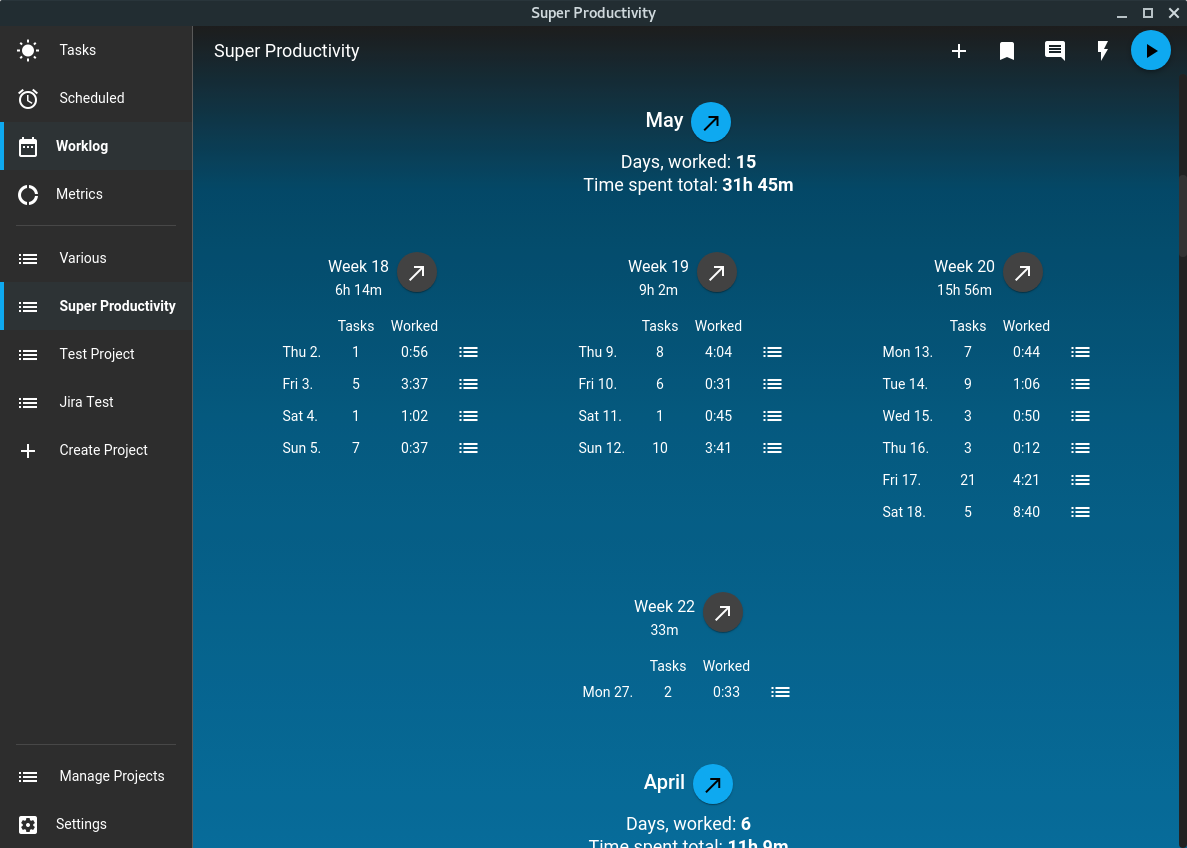 Create exports and review all previous tasks.
language
Go to Web Version
Access everywhere
Clean and simple task organizing interface
Simple time tracking and eas creation of time and work sheets
Full Jira Integration
Gitub issue integration
Full Control over your data
computer
Download Desktop Version
Clean and simple task organizing interface
Simple time tracking and eas creation of time and work sheets
Full Jira Integration
Gitub issue integration
Integrated within your desktop
Full Control over your data